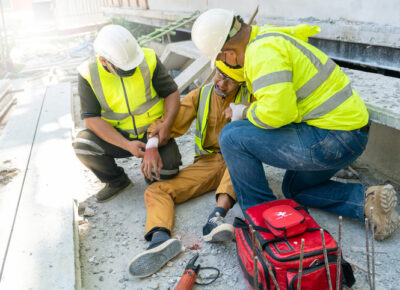 Our therapists provide a seamless transition and continuity of care when it comes to job injury physical therapy. You can be confident knowing that our physical therapists are highly qualified at providing work-related physical therapy and hand therapy, work conditioning program and work hardening and Functional Capacity Evaluations (FCEs).
Physical Therapy for the injured worker
We treat the injured worker like the injured athlete; only the playing field is different. Our therapists collaborate with all involved parties to ensure appropriate case management, cost containment and successful return to work. Injured worker physical therapy services include:
Comprehensive, individualized treatment plans
Hand therapy
Vestibular therapy
Services that are honest, objective and convenient
You can be confident knowing that Everest Rehabilitation Services provides testing results that are trustworthy. Our goal is to provide fair, accurate and objective data and information in each specific Workers' Compensation case.
Case management
Case management delivers efficiencies, improves communication and helps achieve high levels of satisfaction.
Simple referral process
Timely follow up
Appointments are scheduled within 24 to 48 hours of referral
Comprehensive, real-time information via EMR
Call us at: (484) 462-7013 to receive a phone consultation.